(from left to right) Shi Futao, vice president and CFO of Prinx Chengshan Holding Co., Ltd.; Su Fu, vice general manager of Sinochem International / President of Sennics; Zhang Ning, chairman of Red Avenue New Materials.; Che Hongzhi, chairman of Chengshan group; Wang Lin, former vice president of Sinotrans / Chairman of East China Branch; Che Baozhen, President and CEO of Prinx Chengshan Holding Co., Ltd

On April 27, the opening ceremony of Prinx Chengshan (Shanghai) Investment Co., Ltd. was solemnly held in Gubei SOHO, one of the landmarks of Shanghai. More than 40 representatives of Prinx Chengshan's strategic partners from the local government, supply chain, finance, automobile and other fields, together with the team of Prinx Chengshan (Shanghai) Investment Co., Ltd., celebrated the opening of the new company. Yu Hang, vice president of Prinx Chengshan Holding Co., Ltd. held the ceremony.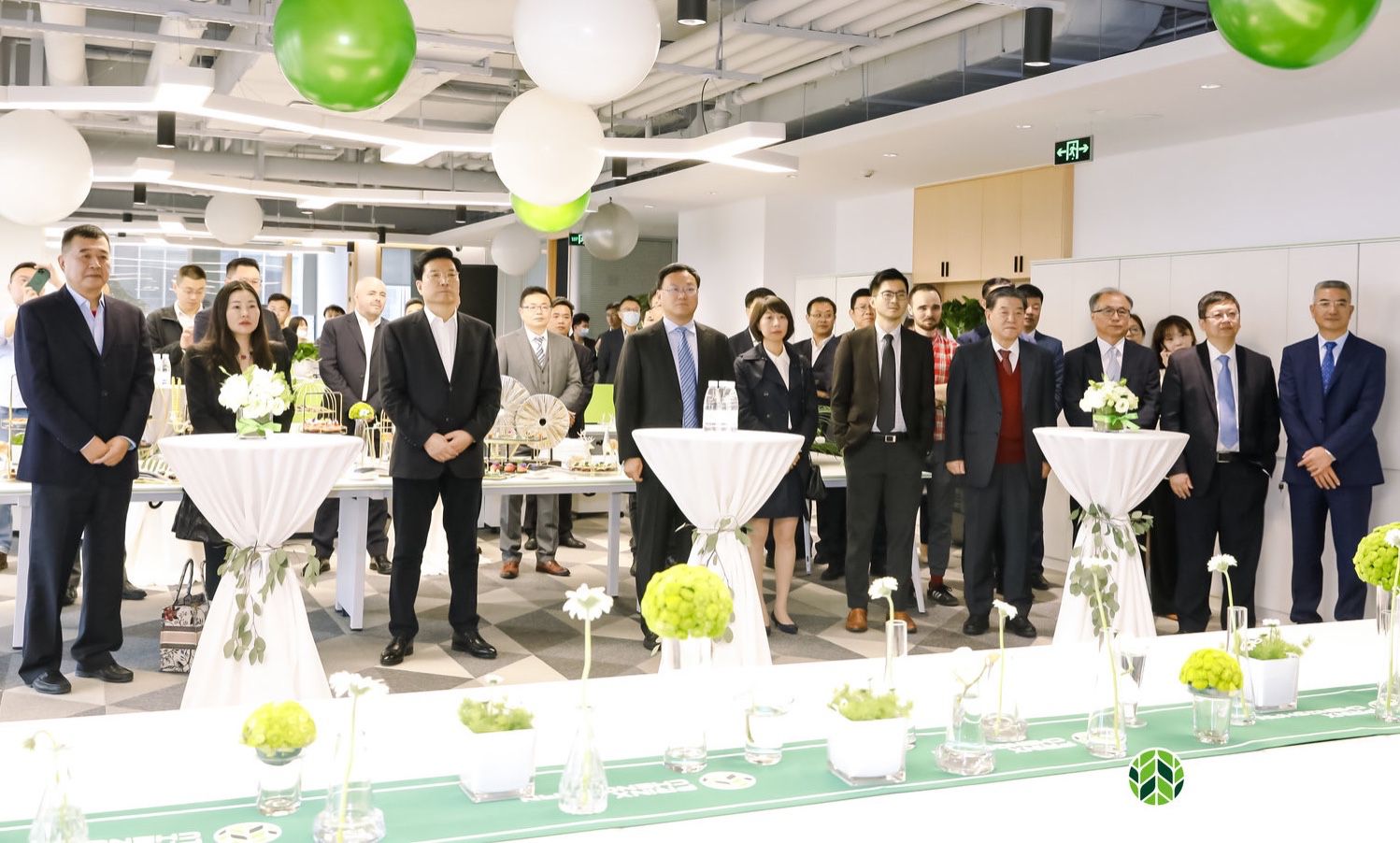 Shanghai is one of the most important economic, trade, science and technology and information centers in the world. It is a window for exchanges and cooperation between China and the world. It is also the forefront of China's transportation development. "The establishment of the new company is the choice of the times for Prinx Chengshan to face the unprecedented changes in a century and promote its internationalization strategy. It is also an important milestone in Prinx Chengshan's development history. "Che Baozhen, President and CEO of Prinx Chengshan Holding Co., Ltd., said in his opening speech:" we are confident and determined to inherit the red gene of Chengshan and embrace the opportunity of the times with an inclusive and open mind, sticking to the principle of new enterprising spirit, we will continue to deepen our strategic cooperation with all parties, continue to create value for customers, pass on Chengshan brand culture, and contribute to the local economic and social development, win-win cooperation, and constantly create a new pattern of development, we will strive to realize our dream of becoming a world-class strong enterprise. "
As a Chinese tire giant with profound foundation, Prinx Chengshan has been leading high-quality development with an international vision. As early as the 1990s, Prinx Chengshan took the lead in establishing "three centers" driven by innovation in China: design center, test center and innovation center, and successively introduced international advanced technologies such as green tire full life cycle management, simulation design and dynamics research. At present, it has nearly 200 world leading-edge technology patents, and the core performance of many products exceeds the EU "AA1" level. In 2020, Thailand production base, the second largest production base outside Shandong Rongcheng production base, put into operation smoothly. In 2020, 15.1million tires were sold, by an increase of 22.4%. The operating revenue was 6.28 billion Yuan, by an increase of 12.4%.
At the same time, with excellent products and services, Prinx Chengshan has not only established strategic cooperation with China's top ten commercial vehicle enterprises, and has become the leading enterprise in the domestic TBR field, but also stands out in the competition between overseas markets and international first-line brands. The semi steel products of Austone, also quickly occupied the PCR market in North America and Europe. In 2020, the total sales of tires in overseas markets increased by 25.9%. The establishment of Prinx Chengshan (Shanghai) Investment Co., Ltd. will further realize the strategic expansion of the group's sales and marketing headquarters, and open a new chapter in the international development of Prinx Chengshan.