On May 9, also known as the fifth China Brand Day, "2021 China Brand Value Evaluation Information Release and China Brand Building Summit Forum" was held in Shanghai. Since 2018, Prinx Chengshan has been included in the list of energy and chemical industry group for four consecutive years. Sinopec, Petro China and other well-known enterprises were included in the list.

This event was jointly held by Xinhua News Agency, China Brand Building Promotion Association, China Asset Appraisal Association and SASAC news center of the State Council. The total brand value released was 8374.6 billion Yuan, with an average increase of 7.9% over last year. Among them, the brand value of Prinx Chengshan has increased by about 29% compared with last year, far higher than the average.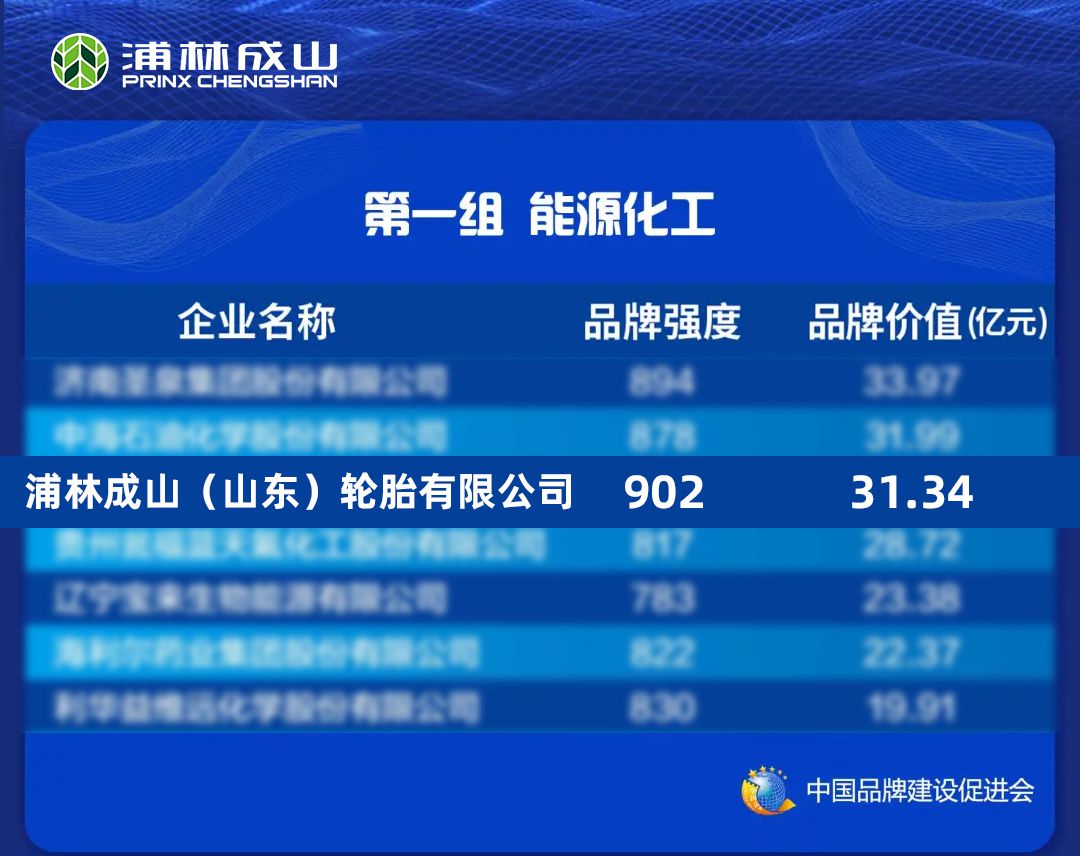 As a national brand with a history of more than 40 years, Prinx Chengshan has always taken quality, reputation and brand building as the important fulcrum of enterprise development, actively responded to the national brand development strategy, based on the needs of consumers, constantly innovated products and services, and created a trustworthy product and service experience for users through the combination of matrix product brand and intelligent service brand.
Under the new development pattern, Prinx Chengshan will continue to seize the opportunity, leverage new growth points of advantageous business with brand power, and accelerate the implementation of passenger car digital sales system. At the same time, the company will actively expand overseas markets, improve brand influence in international competition, create the name card of Chinese national brand, and help Chinese manufacturing industry to enhance its value in the international market.